What To Do If You Find A Stray Dog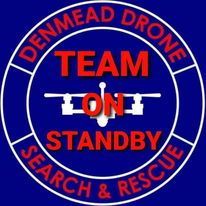 What to do if you find a stray dog.
If you find a stray dog, and are lucky enough to get hold of it safely. Then the first thing to do is contact your local council dog warden. If you can not get hold of them please call a local veterinarian practice, but please remember you are required by LAW to contact one or the other.
Social media is an excellent tool in reuniting owners with pets, but please only use this to highlight that you have found a missing dog. Never hand over a stray dog to anyone claiming to be the owner. Always take the dog to a veterinarian practice, or let the dog Warden retrieve the dog into their care. Most dog owners know how important it is that dogs are reunited the right way, and won't mind having to go to the vets, or kennels to retrieve their dog. (DDSAR will only collect a stray dog if this has been agreed by the warden, or veterinarian practice)
If safe to do so check for a collar and a tag. If a dog has a tag by law it must display a phone number. Call the phone number and explain that you have found their dog, but explain that they will have to collect from the local Vets, or warden controlled dog kennels. ( We know this can be frustrating, but you don't want to be handing over a dog to anyone than the legal owner.
If you find a stray dog please be cautious when bringing the dog into your home, especially a family home with young children. You don't know the dog and it's temperament, and it could be all happy one minute, and go horribly wrong the next with a dog turning against yourself, or your family. Best practice would be to keep the dog in a secure area within your home, and keep Children away.
We hope this has been of some help……..and remember you are legally required, if you find a stray dog to help get the dog reunited.
Information courtesy of Denmead Drone Search & Rescue