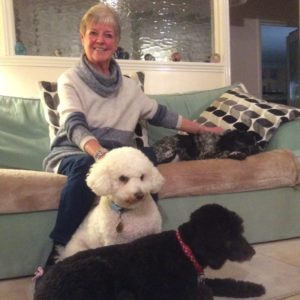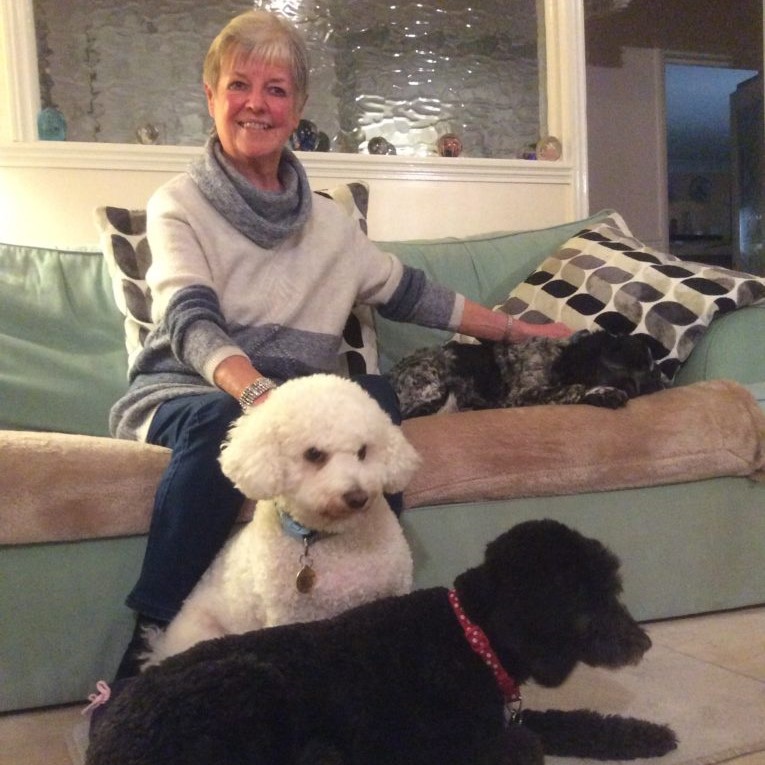 A dog lover since childhood, Marie has a wealth of experience in dog care having rescued Kimmie – a crossbreed from Battersea Dogs Home who lived to the ripe old age of 18.  Over the past decade she has enjoyed taking dogs into her home for family and friends and, having now retired from business life, has ample time to devote to your pet in a homely and comfortable environment.
Her spacious bungalow in the Hazleton area of Cowplain is the perfect haven for dogs who prefer a calm, relaxed environment while their owners take a holiday.
Marie's kind and patient nature is perfect for dogs who love to spend all day with their owners and you can go on holiday safe in the knowledge that your dog will receive exactly the same care and attention as when you're there.  There are no kennels or cages and if your dog is allowed on the sofa at home, then that's fine at Marie's too
 Whether your dog needs a special diet or is on restricted exercise due to age or ill health, Marie will follow your instructions completely.  And if your dog prefers not to share, individual stays can be arranged.
Marie is fully insured, police checked and has taken a pet first aid & CPR course and offers home boarding and day care.
Area: Hazleton & Surrounding Areas
Feel free to contact me:
Mobile: 07707 819119